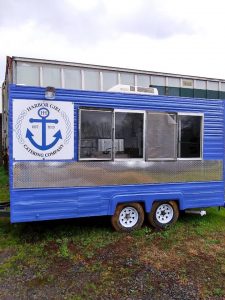 If you ever get the chance to take inventory of your life and identify areas where we want to
make a change, consider volunteering and giving back; it can have a positive effect on your
mental and physical health, help you build connections and strengthen your community.
Are funds a little tight right now? Reach out to your local Chamber of Commerce for ideas. Take
advantage of your business connections and networking groups and find events and
organizations that need volunteers. By volunteering your time, you will be able to build
relationships and future business contacts over a good cause. As an independent professional,
your talent and expertise can be just as valuable as a cash donation. Make use of your expertise
and offer a free class or workshop to help people develop or improve on skills related to your
industry.
Build ties with your community and get the name of your business out there by sponsoring local
activities such as a kids sports team, volunteering as a part of a highway cleanup project, or
sponsor a friend who is running a 5K for a good cause.
Spearheading a fundraiser or launching an annual event tied to your business is a great way to
build philanthropy into your name and culture. To start, align yourself with an organization or
cause of your choice and find out what they need–clothing, gifts, mentors, food, etc.
Reach out to your contacts via email or social media and ask people to make donations to
support the cause. If the charity needs cash donations, consider holding a raffle for a gift card
or the latest tech gadget. Setting up donations online is a simple way to help drive people to a
place where they can easily contribute.
John Miller and his team at Conway Remodeling and More, has taken these very suggestions
and integrated them into their busy schedule. He has rounded up people in his community to
help him get the job done. They have donated their time and labor to build a ramp for an
elderly lady and painted a food truck for Harbor Home. John also works closely with Deliver
Hope and Bethlehem House. He is very proud of his community and strives to help those in
need. He plans to do a project once a month for various organizations or an individual who
needs his help.