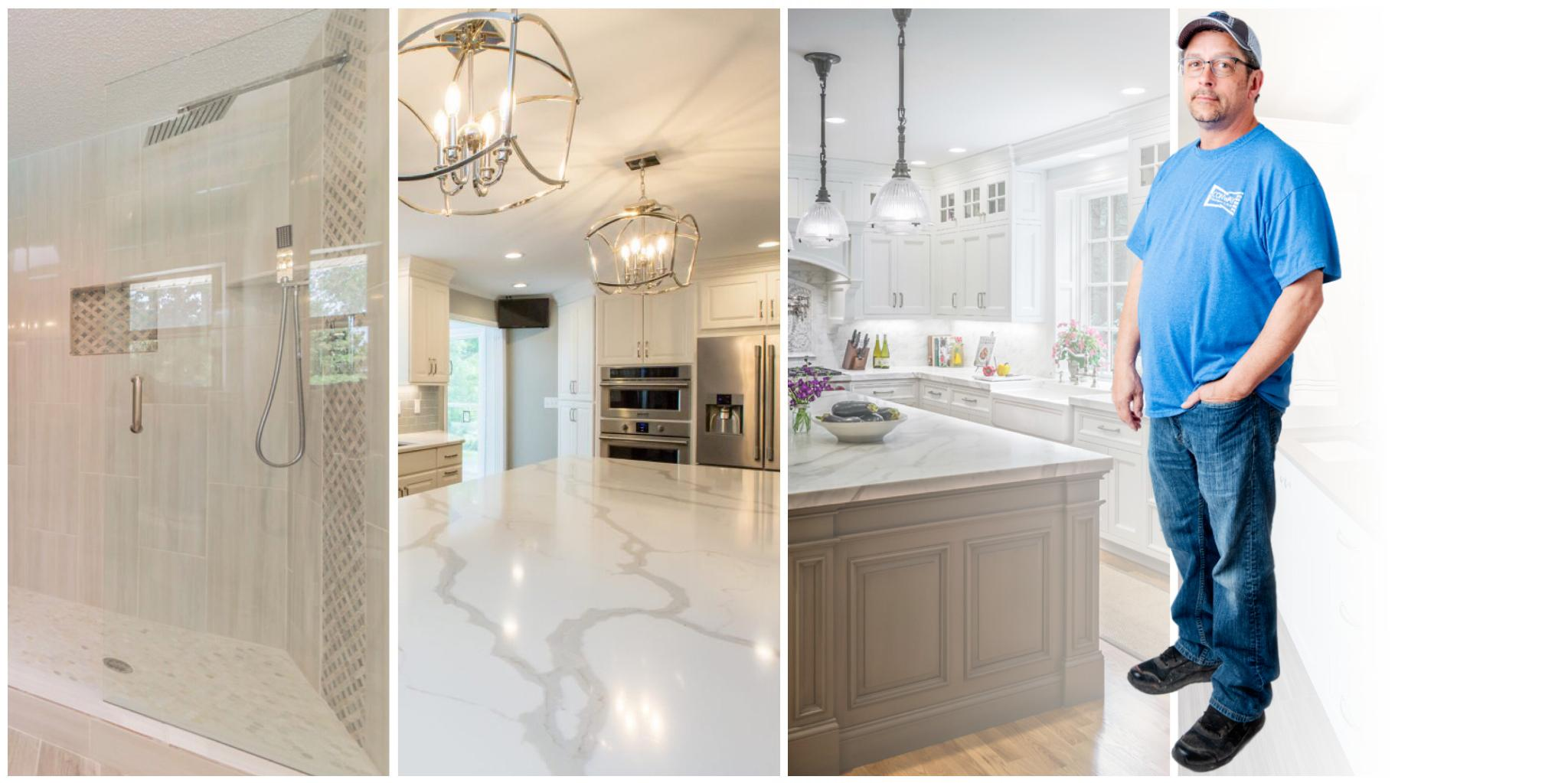 I first met Johnny in junior high school. I knew, from the moment I saw him, that he was a sweet and caring person that you could trust. He had a shy smile and a laid-back persona. Through the years, Johnny has gone through an amazing transformation. From standing at the smoking hole in a faded denim jacket and full mullet, to attending the Conway Chamber Pipeline meeting in a polo or button-down shirt embroidered with his own company name, Conway Remodeling and More.
John Miller has over 21 years of experience in all aspects of the construction profession. From the inside out, he has done it all. Framing, sheetrock, tile and paint to vinyl siding, windows, and doors. John was instrumental in the most extensive restoration project to the Old State House, located in Little Rock, in its history. For 6 years he constructed sub-stations, throughout the state of Arkansas, for Entergy. John launched Conway Remodeling and More in 2019. He also graduated from the Conway Area Leadership Institute class of 2019. As a businessman and leader, John's integrity, craftsmanship, and knowledge will get the job done right! He is extremely passionate about his business and it will be prevalent every step of the way of your project.
We started Conway Remodeling and More because we have had our fair share of remodels that have gone awry. We understand the trials and tribulations of a remodel and want to do things differently to alleviate the stress from our customers shoulders. It is important to John to see your project through to the very end, by looking through the lens of his clients. With an A+ rating with the Better Business Bureau, rest assured Conway Remodeling and More will be there for you. Thus, saving marriages all across Central Arkansas.